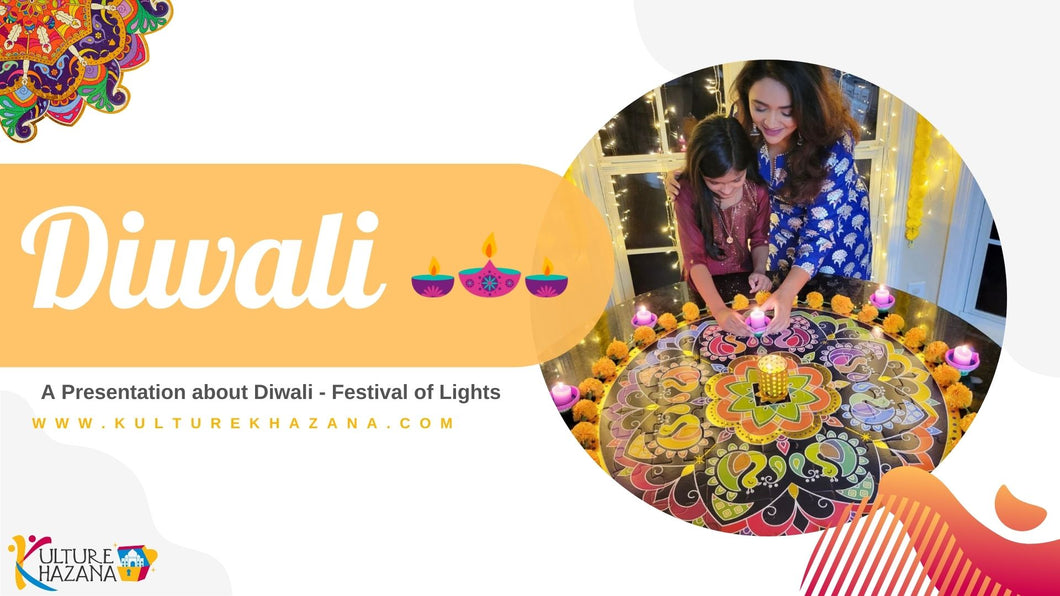 This presentation aims to help you bring Diwali into a classroom in a way that honors the holiday, explains, its significance, and engages in hands-on activity. This presentation is a cultural showcasing of Diwali.
 Feel free to add or delete portions as you see fit for your group.
 Thank you for sharing culture and Festival of Lights in a way that helps the next generation have fun, and learn.